Exterior Home Renovation Ideas to Upgrade Curb Appeal
When it comes to making a lasting impression, curb appeal speaks volumes. The exterior of your home sets the stage for what lies inside and can significantly impact its overall value.
Whether you're planning to sell your property or want to create a welcoming environment for yourself and your guests, investing in exterior renovations can yield remarkable results.
Let's explore ideas to enhance curb appeal and transform your home into a true standout in the neighbourhood.
1. Refresh the Front Entrance
The front entrance is the focal point of your home's exterior, making it a prime area for improvement. Consider giving your front door a fresh coat of paint in a vibrant colour that complements the rest of the house.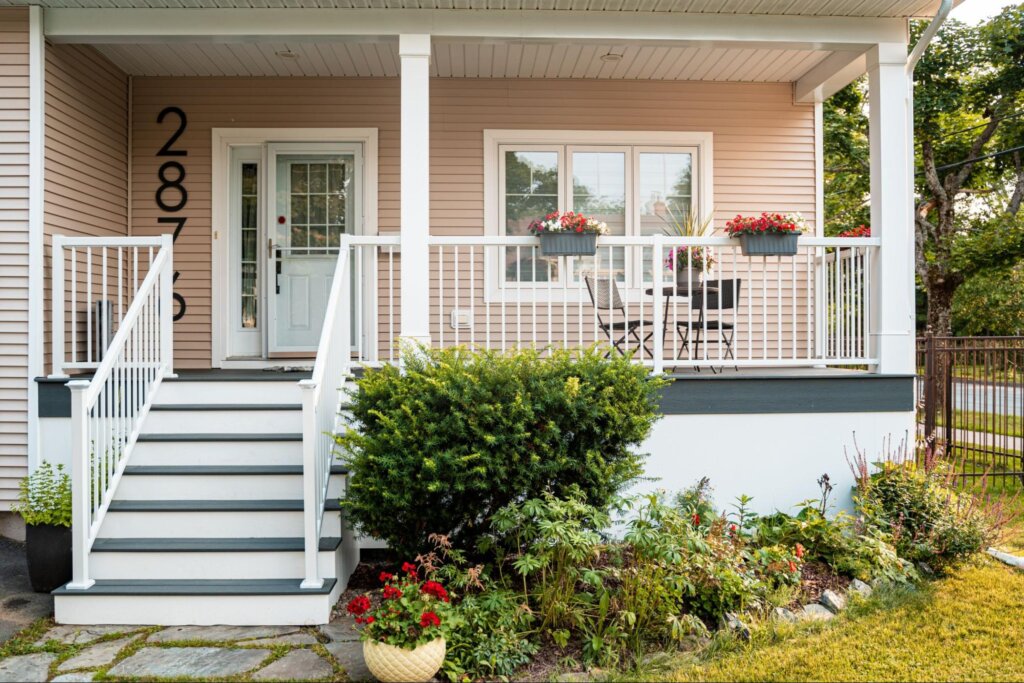 You can also replace the hardware, such as the doorknob and house numbers, to add a touch of elegance. Don't forget to add some potted plants or hanging baskets to create a welcoming atmosphere.
2. Upgrade the Siding
Updating your home's siding can dramatically transform its appearance. Whether you choose vinyl, wood, or fibre cement, new siding can provide a fresh and modern look.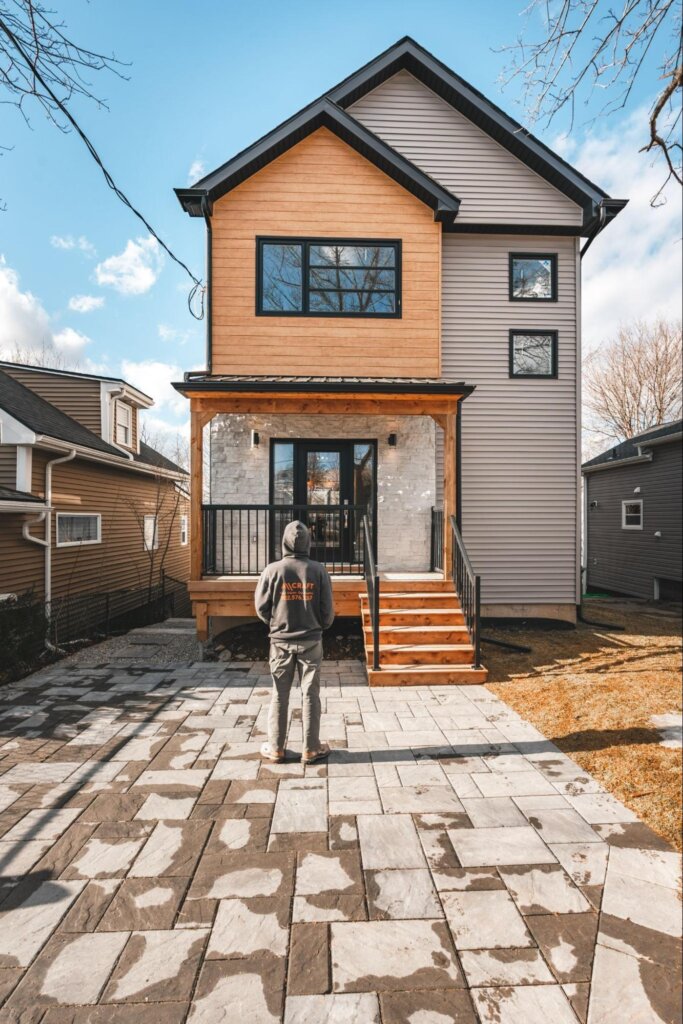 Consider selecting a colour that complements your surroundings and matches the architectural style of your home. Additionally, adding stone or brick accents to certain areas can create visual interest and enhance the overall appeal.
3. Enhance the Landscaping
Well-maintained landscaping can significantly enhance your home's curb appeal.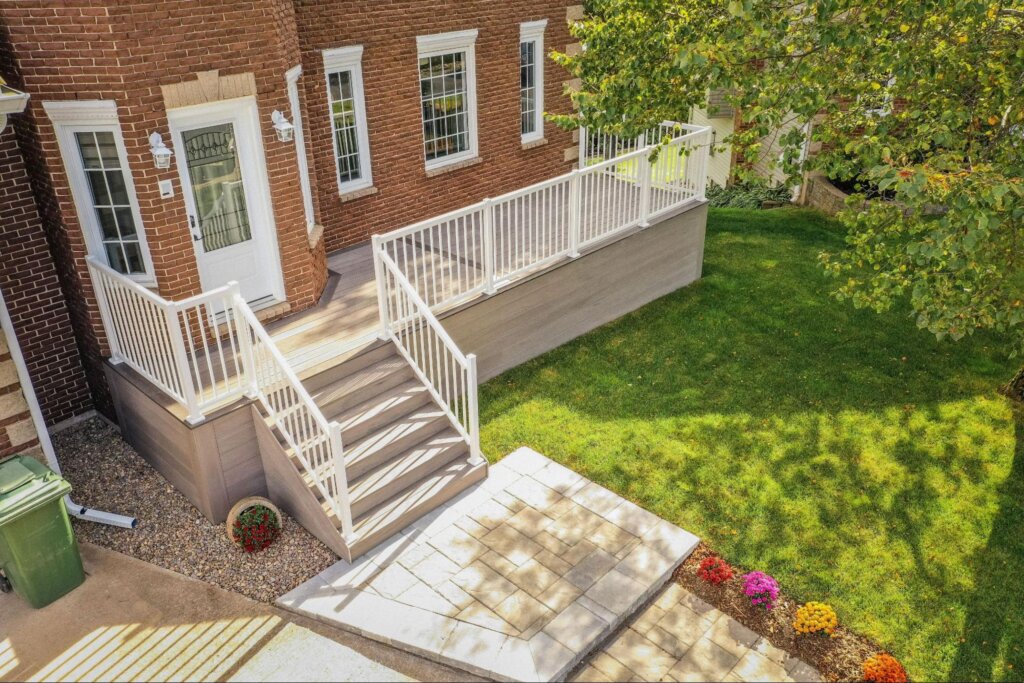 Start trimming overgrown bushes and trees, and ensure your lawn is manicured. Add colourful flowers and plants to your garden beds or create eye-catching focal points with ornamental trees or shrubs. Landscape lighting can also illuminate your exterior during the evenings, adding beauty and security.
4. Revitalize the Exterior Lighting
 Lighting plays a crucial role in creating an inviting ambiance. Upgrade your outdoor lighting fixtures to add a touch of elegance and functionality to your home's exterior.
Consider installing path lights along the walkway; accent lights to highlight architectural features, and porch lights to create a warm and welcoming entryway. Opt for energy-efficient options to save on electricity costs while reducing your carbon footprint.
All-Craft is proudly a TrexPro Builder. Find some deck lighting inspiration here. For more inspiration, check out our blog post about outdoor lighting.
5. Add Outdoor Living Spaces
Extend your living space outdoors by creating functional and inviting areas. Build a deck or patio where you can relax and entertain guests. Consider adding comfortable outdoor furniture, a dining area, or a fire pit to create a cozy atmosphere.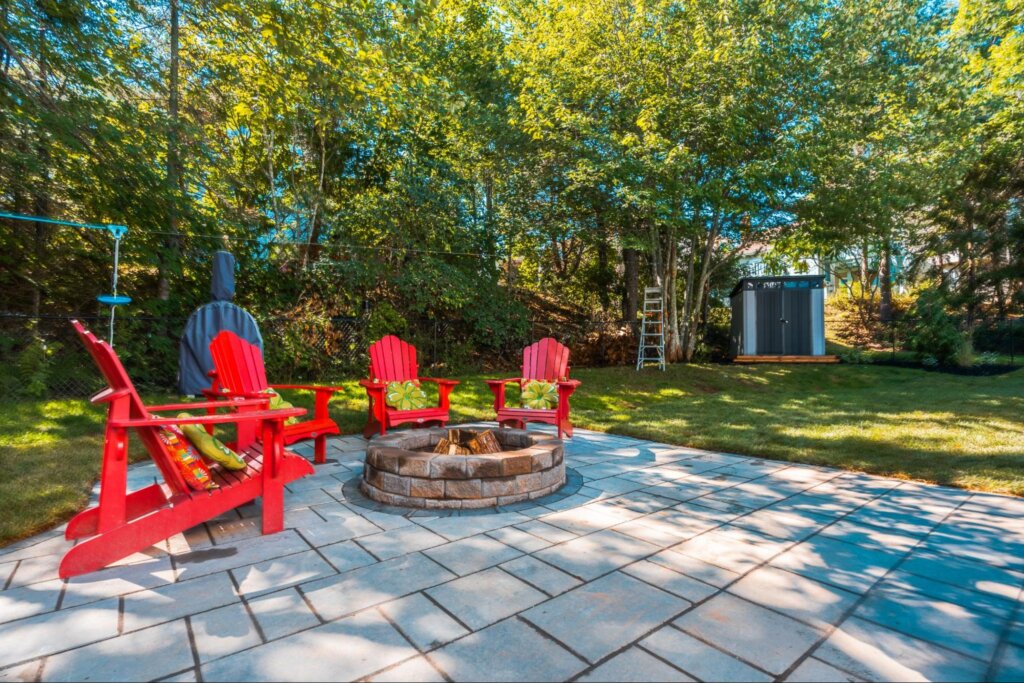 Adding pergolas, trellises, or awnings can provide shade and further enhance the visual appeal of your outdoor spaces.
6. Upgrade Windows and Doors
Replacing outdated windows and doors can have a significant impact on both aesthetics and energy efficiency. Choose high-quality, energy-efficient windows that suit your home's style and provide proper insulation. Upgrading your front and garage doors can boost your home's curb appeal.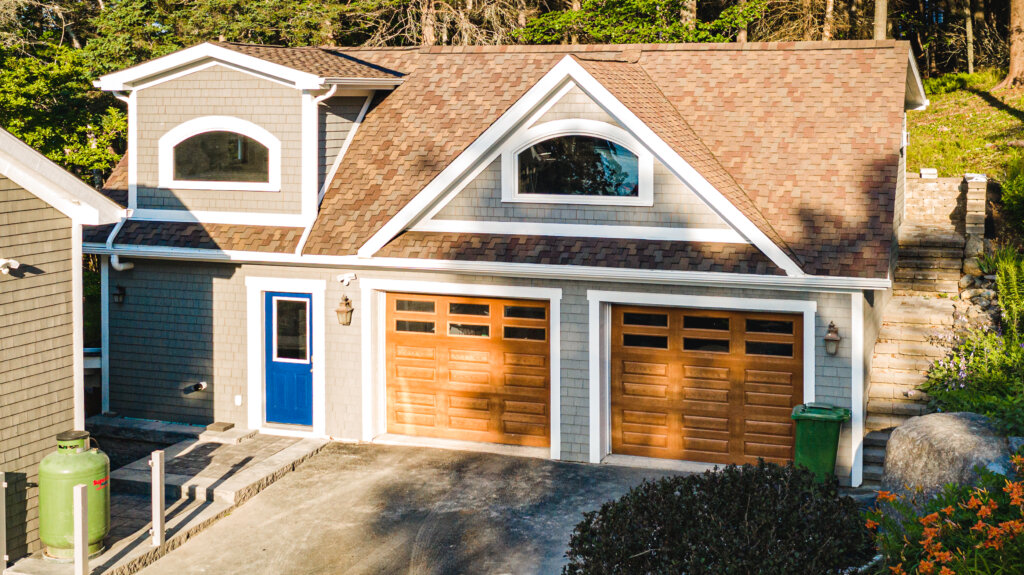 Opt for designs that complement the architectural style and add decorative glass panels or unique hardware to make a statement.
Canadian Living has some great suggestions on how to improve your curb appeal. 
Wrapping Up
Enhancing your home's curb appeal through exterior renovations increases its value and creates a warm and inviting atmosphere. 
From refreshing the front entrance to upgrading siding, landscaping, lighting, and windows, there are numerous ways to transform your home's exterior. By implementing these ideas, you can make a remarkable difference in the overall appearance of your property and create a lasting impression that will impress visitors and potential buyers alike. Take the first step towards a stunning transformation and unlock the true potential of your home's curb appeal.
For any questions about your home project, contact us today to discuss your project.