Why Composite?
Although wood decking is the familiar and affordable option, composite decks are becoming more popular every year. With advances in technology, composite decking offers many benefits compared to wood and is well on it's way to becoming an affordable option for everyone. Keep reading to explore the endless possibilities for your future deck.
Pros Of Choosing Composite
– It's sustainable and made from recycled materials, as much as 75-95%
– It reduces time-consuming maintenance and is easy to clean
– It won't rot, split or splinter and is not an appealing meal for insects
– It's durable and long-lasting and is usually backed by a lengthy warranty
– There are a variety of products which allow for individual customization
Traditional wood decking requires regular maintenance in order to maximize the deck's longevity. Wood needs seasonal painting, staining or sealing, in order to prevent moisture from penetrating its surface. If regular maintenance isn't kept up, a wood deck is likely to rot or split and become a safety hazard as well as an eye sore. Wood decking fades and stains more easily than composite and is prone to insect damage. It is also less environmentally sustainable and contributes to deforestation.
Variety In Composite Decking
Composite decking is available in a variety of textures, colors, and price points. We regularly work with and recommend Trex and Timbertech / AZEK product lines because they offer an array of different options. We can use their decking products in combination with their railing, lighting, and accessories to create one-of-a-kind exterior living spaces for homeowners.
For more information on how you can customize your next deck design check out the links below.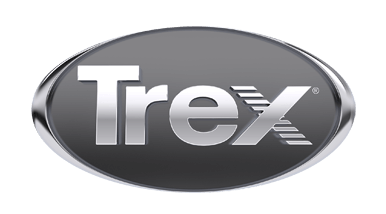 https://www.trex.com/products/decking/